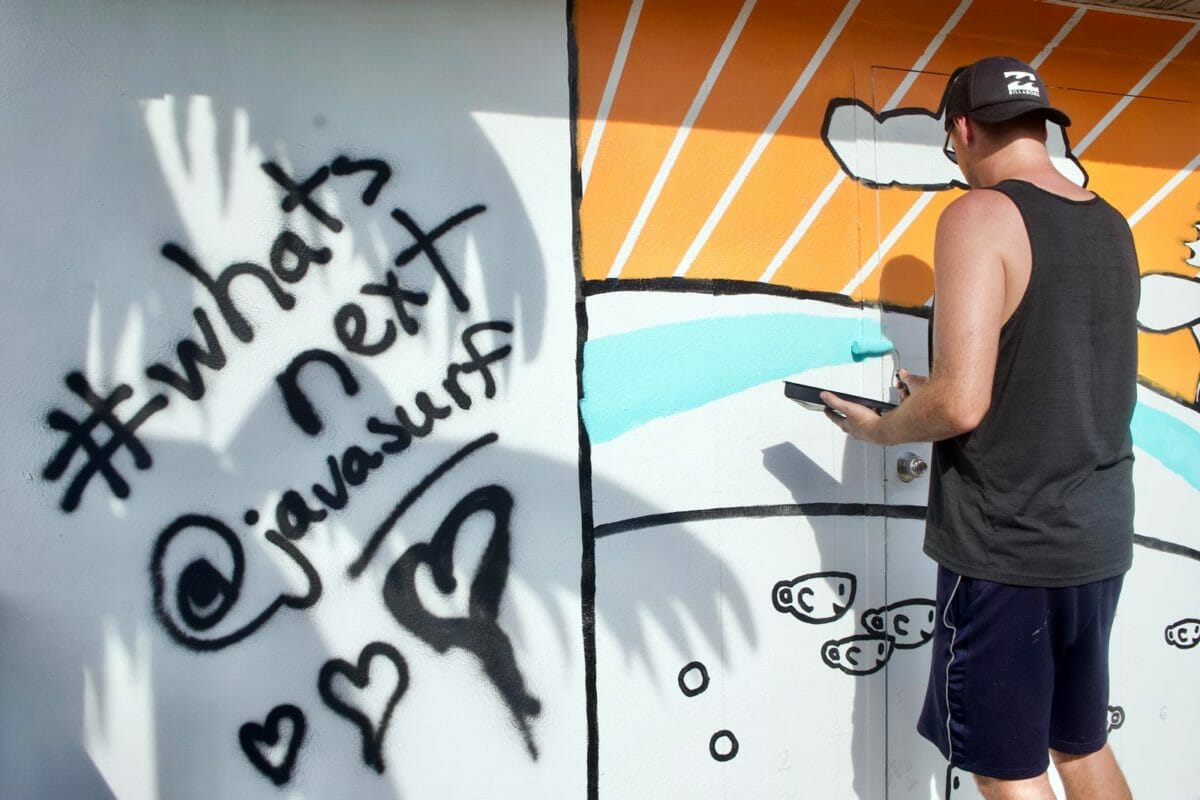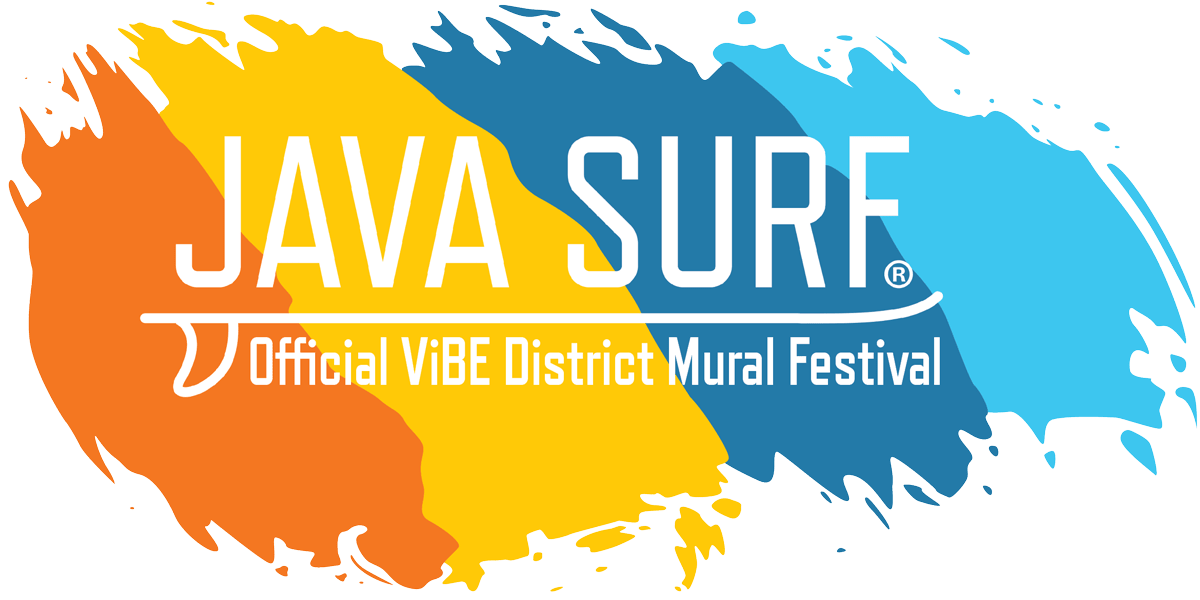 Virginia Beach's ViBe District is known for it's impressive murals and outdoor art, and since its beginning, Java Surf Cafe has been proud to be a contributor to the scene. The art around the inside and outside of our restaurant and cafe has become part of who we are.
During the summer season of 2020, we'll be cycling some of our murals on the outside of our cafe and restaurant with new works by local artists. View some of these works in progress here, and drop by sometime for coffee and food and see them in person!
ARTIST PROFILE
Rick Ricketts
Armed with a can of paint and a lettering brush, Rick Ricketts started handpainting signs out of his garage, one at a time. In 1980, Rick opened the doors of his first small shop in Virginia Beach and created signs, vehicle lettering, banners, show cards, and exciting murals & graphics. In the 40+ years since, he's kept at it and his experience shows! You can see his work at distinguished businesses around Virginia Beach—and also now at Java Surf!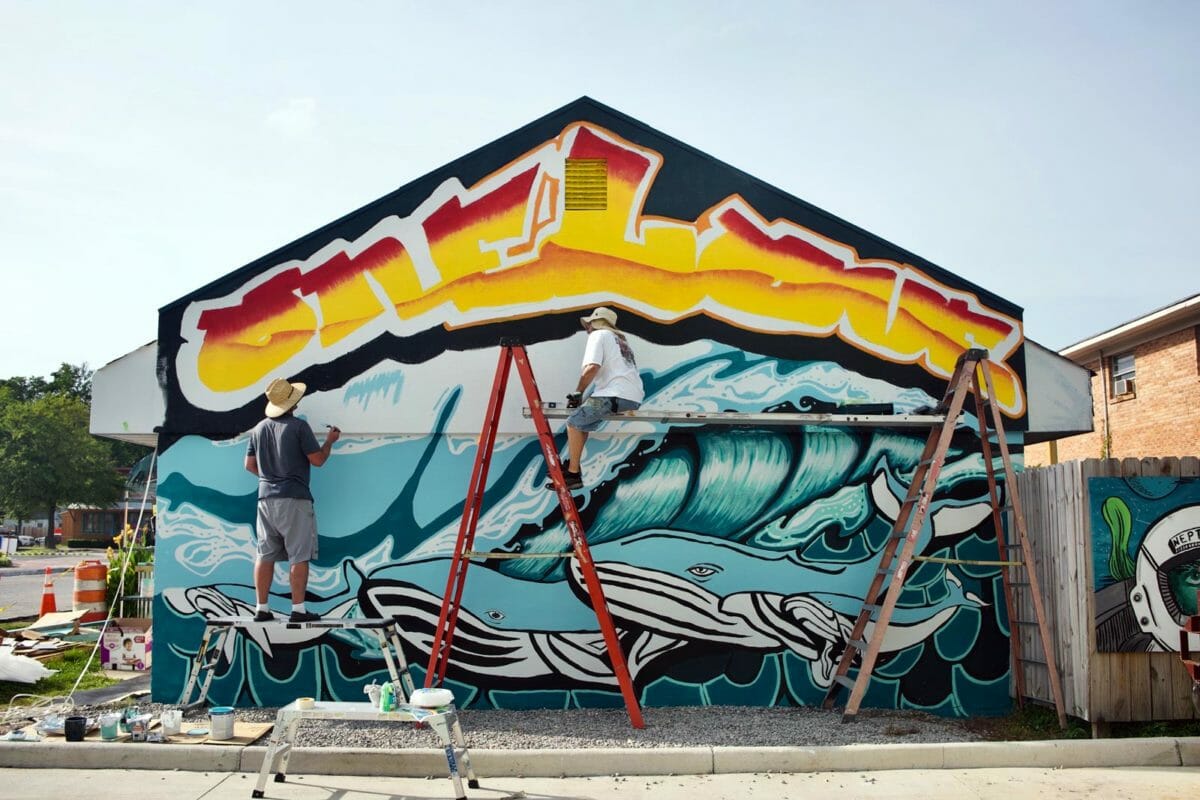 ARTIST PROFILE
Ben Hamrick
Graphic artist and painter Ben Hamrick has been creating work around Virginia Beach for years. If his style looks familiar, it should be: he actualized the designs for the round Java Surf logos and medallions that you'll see inside our restaurant, as well as in various places here on our website! We were stoked with the design that Ben proposed for the mural festival and we're proud to have it front and center outside so the community can see it, too!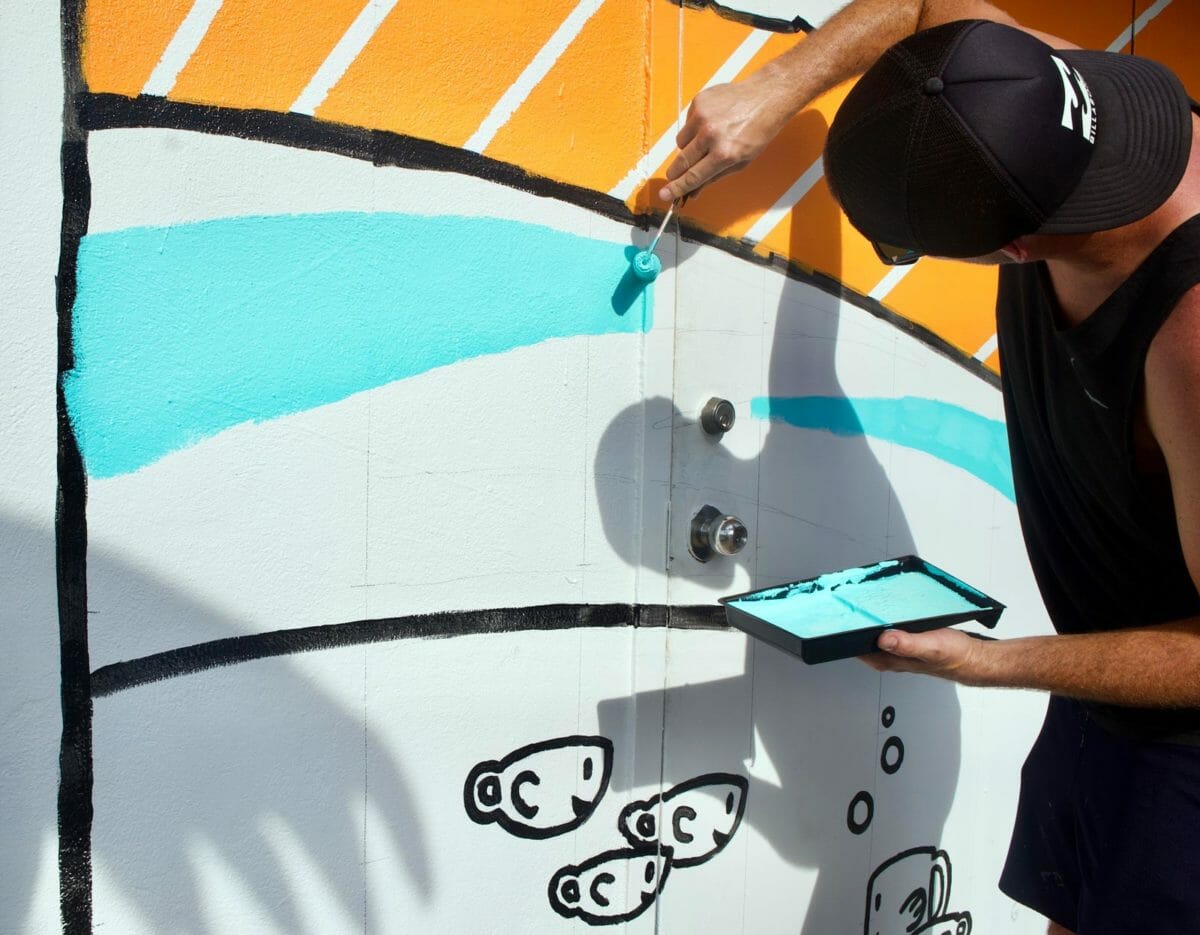 ---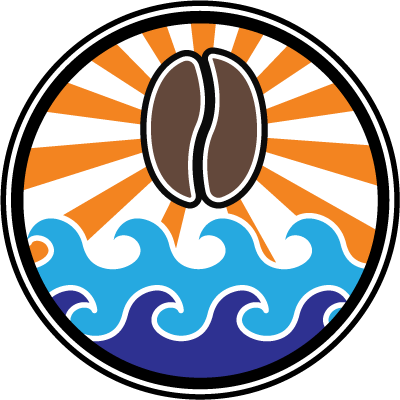 Java Surf Cafe and Espresso Bar is located in the heart of Virginia Beach's renowned ViBe District, on the corner of 19th Street and Mediterranean Avenue.
Since 2005, we've been serving our community the finest handcrafted espresso and latte drinks, organic and direct-trade coffee, and delicious healthy meals made with whole-food ingredients. Virginia Beach locals and visitors alike love us for daily coffee, breakfast and lunch, and weekend brunch.
You can order online for curbside pickup, or simply to have it ready for you when you arrive and then enjoy your food and drinks in our open-air dining area. It's the perfect place to enjoy our great healthy food and organic direct-trade coffee!
---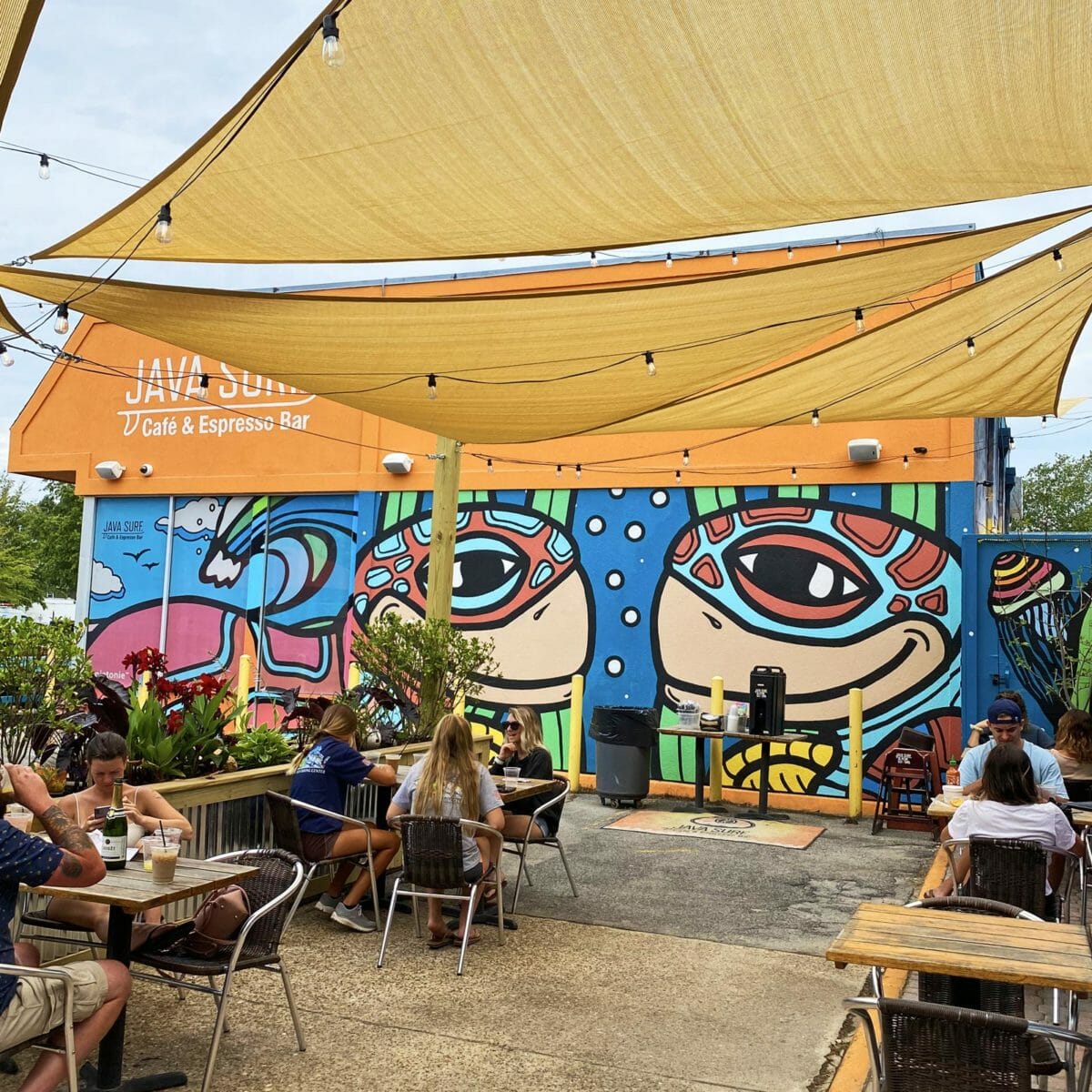 Java Surf Cafe & Espresso Bar
1807 Mediterranean Avenue
Virginia Beach, VA 23451
(757) 963-6600
info@dev.javasurf.com
Like and follow us on Facebook and Instagram
Place your order online and we'll get started making it right away. When you check out online, you can select curbside pick up, or you can stay and enjoy your food and drinks in our outdoor dining area. Either way, we look forward to bringing you a smile with some great food and coffee!