Curbside pick-up, outdoor self seating, and indoor dining until 3 pm
Our full coffee and food menu is online for pickup, and we have the one of the neighborhood's best outdoor dining areas for you to enjoy your food and coffee right where we make it. Our dining room is also open if you'd like to sit inside. View our full menu and order for curbside pickup right here using the link below!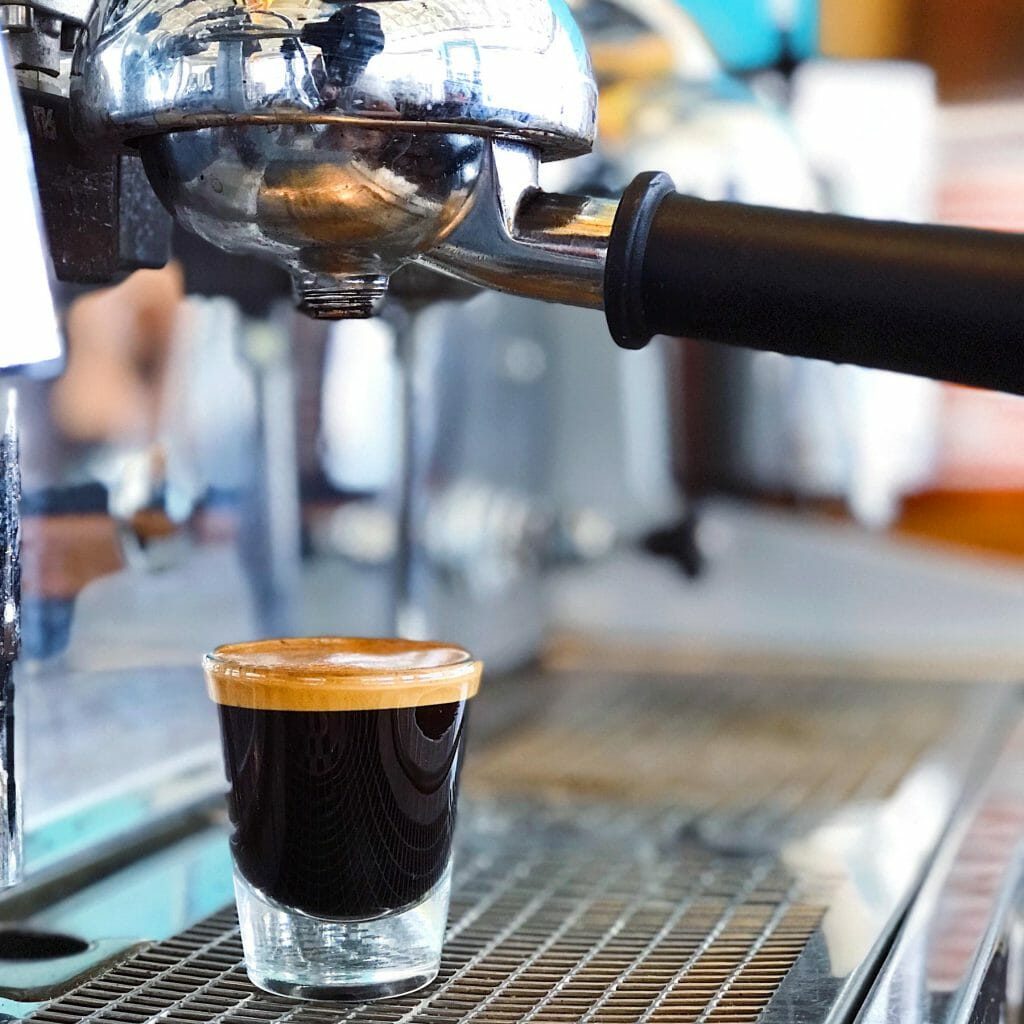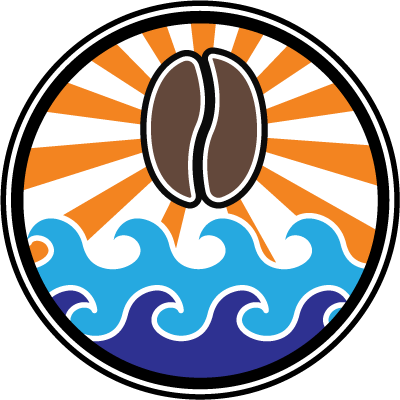 Java Surf Cafe and Espresso Bar is located in the heart of the ViBe—Virginia Beach's renowned ViBe District—on the corner of 19th Street and Mediterranean Avenue.
Since 2005, we've been serving our community the finest handcrafted espresso and latte drinks, organic and direct-trade coffee, and delicious healthy meals made with whole-food ingredients. Virginia Beach locals and visitors alike love us for daily coffee, breakfast and lunch, and weekend brunch.
You can order online for pickup or our self-seating indoor and outdoor dining areas. Whatever your style and pace, we look forward to seeing you soon!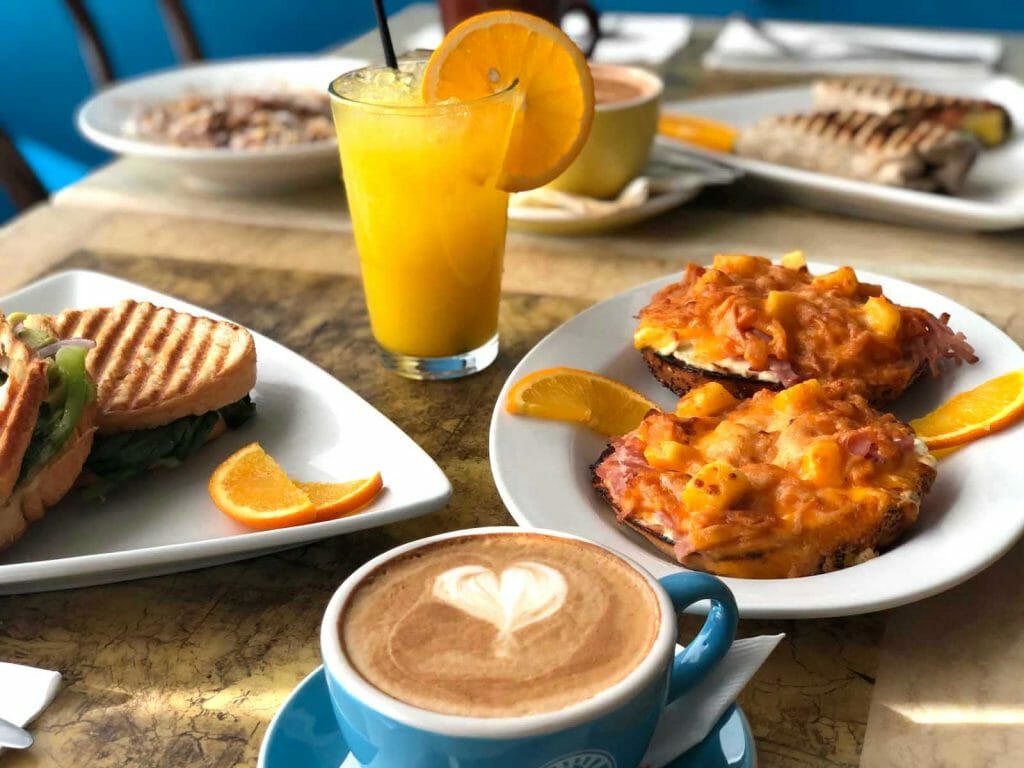 WHAT'S NEW
June 2021 Update
Summer is right around the corner, we're excited to be brewing the ViBe District's best coffee and serving up great-tasting, healthy breakfast and lunch! You can continue to safely order at our outdoor kiosk or online and enjoy our outdoor self-seating patio, indoor self seating, or get your coffee and food to go.
We care deeply about the health of our employees and our community. Over one year ago, in March 2020, we acted fast and put our entire menu online to accommodate online ordering, take-out and local delivery. Since that time, we've worked hard to dial in our process and are happy to say that we're continuing to serve great food and coffee to the community.
In September, we finished overhauling our outdoor seating area and walk-up order station. You can now order and pay online and have your food ready when you get here, or order in person and we'll make your food and coffee for you while you wait. Either way, feel free to stay and enjoy your meal either in the comfort and shade of our outdoor dining area or in our self-seating indoor dining room.

Our indoor dining room is OPEN and seating is available on a seat-yourself, brewery-style dining basis. However, if you have a group and want to make sure that seating is available when you get here, you can call us before you arrive and we'll hold a table for you.
Here's to hoping everyone stays healthy, happy, and safe while enjoying the wholesome food, coffee and espresso we all love. We look forward to seeing you soon!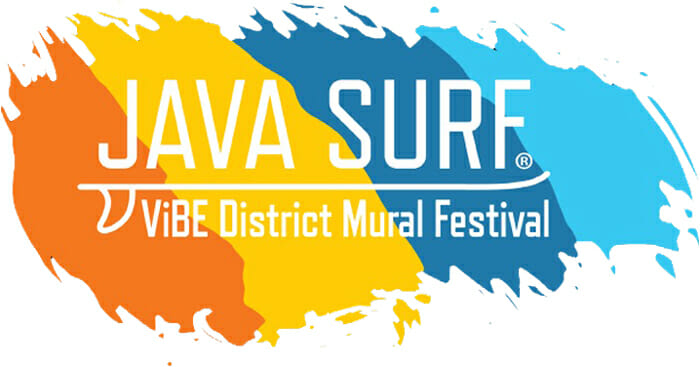 WHAT'S NEW
ViBe Mural Festival
Ever since we put up the first mural in 2015, we've been making some big changes to the ViBe District. This year, we're updating the murals around our restaurant and cafe. Take a look at some of the photos to see what's happening, and drop by for coffee to see the works in progress!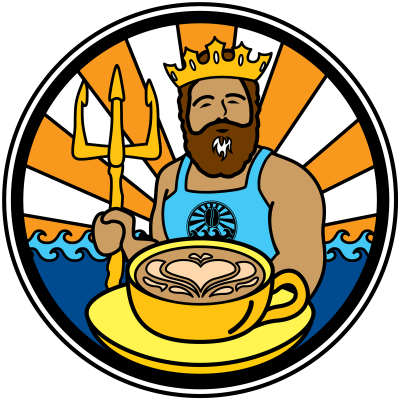 Coffee and Espresso Drinks Served
Since 2005, Java Surf Cafe & Espresso Bar in Virginia Beach has been dedicated to perfecting the art of handcrafted espresso, fresh hot coffee, and signature lattes.
As of today, we have proudly served the community
658,709
coffee and espresso drinks ...and counting!
Victor Echeverria
14:57 19 Sep 23
I came from Jacksonville, Florida to Virginia Beach and couldn't be happier with my experience at Java Surf Cafe. I created my own breakfast made of White bread, grilled chicken, caramelized onions, mozzarella cheese, bacon, scrambled

eggs and avocado + S. Pellegrino water. I'm picky when it comes to eating out because I'm used to homemade food. This place fulfilled my expectations. Breakfast was delicious and customer service was top notch.

read more
caroline hill
17:50 03 Aug 23
my boyfriend & i got two lox bagels, usually called "The Frank". they came open faced with a lot of salmon on both sides. we also got an ice coffee which had free refills, loved that. staff was pleasant. the wait for the food was

longer then expected.

read more
Anell M
16:19 25 Jul 23
Wow , how I absolutely enjoyed my experience here at Java surf , great staff, great menu options. I got the white chocolate mocha iced with a side of siracha mayo, delicious, the drink was flavorful and creamy . I'd definitely suggest

then over Starbucks: Dunkin , go local or go home !!!!!! Love them

read more
Nicole Hancock
17:04 14 Jul 23
I needed something different for my regular coffee routine and decided to try Java Surf. Parking is scarce so you'll more than likely have to park somewhere up the street and walk up.It's a pretty cool coffee shop. The inside decor

and atmosphere are really nice and give off beachy, laid back, surf shop vibes. There is comfortable but limited seating inside as well as an outdoor patio.The menu has all sorts of options from bare bones coffee and tea to flavored lattes, and many breakfast and lunch items including wraps, sandwiches, and pastries. I got a Mediterranean wrap that was very filling and tasted amazing, and my iced latte was really good. The service was quick when I went and the folks working behind the counter were nice.

read more
Alison M
23:23 16 Jun 23
I've been to Javasurf several times to have lunch with my friend after we do yoga somewhere nearby.We typically order at the counter and then go sit outside on the back patio in the shade and enjoy a few hours of catching up.I love

their breakfast bagel sandwiches which are many different options and all sound delicious as well as their smoothies.They have a pretty large menu and the vibes inside are really low-key and relaxed beach. The owner and employees inside are super friendly and happy to help and welcome you.

read more
Brett Adams
17:53 10 Jun 23
This place was awesome!I ordered a lox bagel and their signature iced vanilla latte and they were both amazing. The lox was fresh and tender. The coffee was great, not overly sweet.The prices are a bit on the high side, but I suppose

that's what you can expect from a place that gets a lot of tourist business.Service was great, and everyone there was prompt and friendly.There is seating indoor and outdoors. The outdoor area is large and dog friendly. They also have a small bar where they serve craft beers in the patio area. There was live music on the patio, which was awesome. Their outdoor area is pretty legit overall.Great place and walking distance from the beach. It's definitely located in one of the nicer areas downtown.

read more
Lisa Sturgis
05:36 19 Feb 23
Place was amazing. Small place, friendly. Amazing food and owner was extremely nice and outgoing. We came all the way from Jersey and this was definitely a great find! Highly recommend!
L Miller
13:16 22 Dec 22
Enjoyed the surf atmosphere of this coffee house. The flat white I got was ok. The breakfast scramble was delicious. Too much to eat. Had to take home leftovers
Caitlin Tefft
15:07 23 Oct 22
Delicious food, bloody Mary's and lattes! Really cool atmosphere. Owner was super accommodating and friendly!
Lana Luscomb (soslowsushi)
01:55 04 Aug 22
As a visitor to the VIBE district and Virginia, I have to admit, now that I am back in New York I am craving their food and smoothies. The environment was comfortable as we ate outside, the servers were extremely friendly and the food came

out quickly. I could watch my smoothies being made on the deck. This is definitely going to be one of my favorite local places to go when we visit again.

read more
Lauren Scott
12:03 03 Aug 22
Fast, friendly service. My kids and I went for breakfast and they loved the strawberry banana smoothie and banana chocolate chip muffin. The coffee was fresh and good! The wrap the sever recommended was delicious. The atmosphere was

casual. A great breakfast spot!

read more
Blake
14:42 25 Jul 22
My family loved this spot!! Very calm vibe, great music playlist and food! The lavender white chocolate iced coffee is beyond good! The interior and exterior dining is perfect.
Ruchi
02:38 03 Jul 22
Went for breakfast. Got coffee and the salted caramel latté. Both were very yummy! Really friendly service and a nice vibe! Loved the blueberry muffin they have as well.
Sarah Bearoff
00:25 12 Apr 22
We stopped for coffee and stayed for food. Did not disappoint. Both of our breakfasts were great and the coffee was what you would expect. The staff were kind and friendly. Would definitely go back.
James Ross
17:08 05 Mar 22
Great place!! Friendly staff, amazing food and drinks. Awesome atmosphere. This is a local family owned business and you can actually feel that their heart and soul went into every ounce of the place!
Tanner Whisenant
16:11 28 Feb 22
great place with great people, customer service is top notch. 11/10 would recommend.
Ironie Amarillo
21:02 20 Feb 22
very chill spot to hang out! very comfy vibes and we love the music corner! 🙂 the staff is very nice, very inviting atmosphere.
Roger Hopper
03:27 15 Feb 22
Great spot for a quick bite to eat! Fantastic melts, baked goods, smoothies, lattes, and service!
Aaron Cole
19:19 19 Dec 21
The owner and staff are very friendly, and it is a great atmosphere! We will definitely be back
Brock Sloan
14:45 26 Oct 21
Amazing atmosphere staff and food! Definitely a place to check out for brunch! Everything on menu is great!
Gema Souto Adeva
18:06 12 Sep 21
We loved this coffee shop! We stopped for a quick pick me up coffee on the way back to the beach from having lunch at Barrel 17, and very much enjoyed it. They have a lot of very original options for coffee drinks and food. Next time we

are in town we'll definitely come back to eat!

read more
Laura Marini
12:32 17 Aug 21
Front of house very friend and unflappable. Sandwiches were excellent although they took a long time to come out because of to go orders. Salad with avocado and pico was so fresh we ate it without dressing. Coffee and Iced Coffee were

really good. And the brownie, mmmmm.

read more
Vicky Wells
22:32 23 Jul 21
Loved it here! We walked from our hotel on 24th street. We were confused at first how to order but the girls explained that you order outside and then pick a table inside or out and they bring the food to you. I made my own breakfast

sandwich- a croissant with ham, cheese & cream cheese and it was AMAZING! I also had the toasted marshmallow iced coffee which was good, a little strong but I added some cream & sugar and it was good! My boyfriend got the cavalier club and he loved it! There is a pitcher where they offer free water which is cool. Very down to earth atmosphere. We wanted to go back before we left vacation but didn't get the chance 🙁 will definitely return next vacation!

read more
Bryan Gerner
23:47 13 Jul 21
Great coffee/breakfast spot. Indoor/outdoor seating. Alcoholic coffee beverages available. Good selection of sandwiches. All day breakfast and lunch
Emily Kirk
02:14 02 Jul 21
Great food and great coffee. I got the build your own breakfast sandwich, which was delicious and a really tasty iced chai latte with almond milk. My boyfriend enjoyed his Americano and one of their scrambles!
JL
02:13 02 Jul 21
Great staff, great vibe in the cafe. Love the fresh food. But if your serving mimosas they shouldn't be in a plastic cup. How about a champagne glass?? Love that it's not over packed with people and comfortable
Porsha Brower
13:06 17 Jun 21
The coffee is amazing! Had the perfect caramel Americano today! The Wipeout was delicious and the hubby loved the Big Kahuna. Check them out!
Isabella Delp
18:28 20 May 21
Great food, great service, great atmosphere. Only complaint would be it's a little on the pricier side for takeout. But really, really good, and we'll definitely be coming back!
Danielle Spina
13:01 17 May 21
Had a vanilla latte that was amazing! And the breakfast was amazing too. Stag is really nice, I highly recommend it.
Josie Balestri
13:44 02 May 21
The atmosphere and vibe of this place is great. The food is absolutely awesome. I got a smoothie which was very good and refreshing as well. 10/10
Shontell Allard
15:13 04 Apr 21
If you're looking for the perfect coffee shop experience than look no further than Java! From their delicious coffee, to the surf coffee hut aesthetic, to their fresh and delicious food, to their friendly staff that goes above and beyond

every time! Truest me you can't go wrong with Java!

read more
Cristina Torres
15:11 04 Apr 21
Best place to eat breakfast and lunch in VA Beach! Coffee is amazing!!!! Orange juice is freshly squeezed and is delicious!
Julie DiMarzio
18:20 12 Mar 21
Fantastic local spot. Food is delicious and coffee is incredible. Their iced coffee dances circles around Starbucks. Try the sugar free salted caramel iced latte. You won't be sorry!
McCoy Gibbs
18:23 05 Feb 21
Excellent all around! Friendly service, great food and coffee and a great atmosphere. Perfect for enjoying a hot breakfast and coffee on a gloomy day. Erica was the perfect hostess/server and the food came out fast. I got "The

Lighthouse" and it did not disappoint.

read more
Zorailyn Martinez
19:20 29 Dec 20
This place is amazing! The people who work here have the best service! Food was very tasty and delicious! I came for vacations from Michigan, I would definitely will back when I visit again! Great place!
Meghan Francis
19:18 19 Dec 20
My daughter and I had an amazing lunch there today. Very well socially distanced. Staff had masks and gloves. The most impressive part was the exceptional customer service. My daughter said "those are the nicest people EVER!"
Carr Hibbard
07:01 14 Nov 20
Such a cute little gem just several minutes away from the VA beach boardwalk. The selection of food choices and coffee styles were delicious, accommodating and easy to order. The staff was friendly and welcoming! So impressed by all the

efforts taken by their team to abide by the CDC guildines as they offer outdoor and indoor dining options. My friends and I ate here for a late breakfast two days in a row because we loved it so much.

read more
Morgan Taylor
23:29 09 Oct 20
I meant to write this review a while ago, but regardless this place was amazing! Went here for breakfast in July, and their coVid preparation outside was excellent. I ordered the Lighthouse Melt and my god it was amazing. Probably one of

the best breakfast sandwiches I've ever had. I dream about it. I want to learn how to make it. You should get it.

read more
Shannon Widgeon
15:00 15 Jul 20
Java Surf is a go to brunch spot for great coffee and brunch cocktails 🥂 They have done an amazing job with their outdoor space where you can enjoy a sweet or a savory while sipping on a mimosa 😋
Chris Hammon
20:55 08 Jul 20
My wife and I stayed 3 days in Virginia Beach and we ate here all 3 days! Service and company is great and very personable! Food is outstanding!
Juliana Woodson
17:47 27 Jun 20
This place is a real find! We discovered it by accident when we were in Va Beach & struggling to find breakfast & lunch takeout for a day at the North End beaches. We ordered online and our food was ready for pickup in 15 minutes. More

importantly the food was amazing! Huge portions, high quality, fresh & inventive. Keep this place in mind.

read more
Hannah Gallian
17:58 25 May 20
Got the Mediterranean breakfast wrap & a mocha. Both very tasty, quick & friendly service & good vibes
Java Surf Cafe & Espresso Bar
1807 Mediterranean Avenue
Virginia Beach, VA 23451

(757) 963-6600
info@dev.javasurf.com
Like and follow us on Facebook and Instagram
Place your order online and we'll get started making it right away. When you check out online, you can select curbside pick up, or you can stay and enjoy your food and drinks in our indoor and outdoor dining areas. Either way, we look forward to bringing you a smile with some great food and coffee!